Amêijoa-japonesa – Ruditapes philippinarum
Nome científico
Ruditapes philippinarum (Adams & Reeve, 1850)
Nome comum
Amêijoa-japonesa, amêijoa-japónica
Outros idiomas
ENG: Japanese carpet shell
FR: Palourde japonaise
ESP: Almeja japonesa
Distribuição e ecologia
Espécie originária do Oceano Pacífico que se adaptou com grande facilidade a novos ambientes, pelo que atualmente é abundante na Europa e prolifera pelo mundo inteiro. Prefere fundos de gravilha miúda e rochosos onde as larvas se podem fixar, mas existe também em fundos vasosos. Esta espécie suporta variações de salinidade significativas.
Desova
Varia de acordo com a área geográfica, a temperaturas entre os 20 °C -25 °C. Em Portugal a época de desova pode durar até 5 meses na Primavera-Verão iniciando-se quando a temperatura da água ultrapassa os 14 °C. No Tejo parecem ocorrer duas épocas distintas. O sucesso das larvas é condicionado pela disponibilidade de alimentos, temperatura, salinidade e correntes.
Identification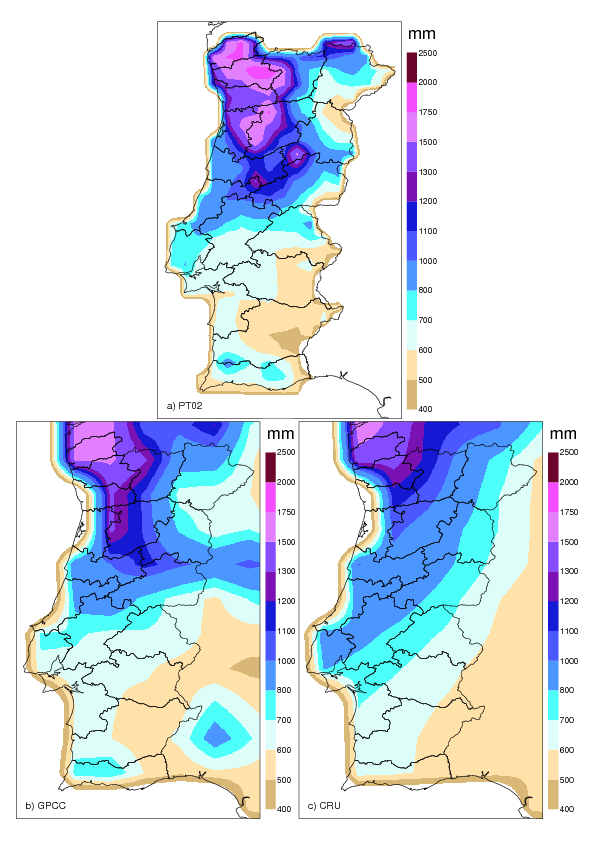 The PT02 dataset was developed by IM and is distributed freely for non-commercial research and education projects only.
This dataset was used to evaluate four global gridded datasets: two based on rain gauges (Climate Research Unit (CRU) and Global Precipitation Climate Center (GPCC)) and two ECMWF re-analyses (ERA-40 and ERA-Interim).
User registration is mandatory to have free access to the precipitation dataset PT02. The registration process also guarantees that users are kept updated on new versions of the dataset. Users are encouraged to provide feedback in order to improve the quality of the dataset and its delivery.
See more information about the product »
Tamanho
Tamanho comercial: 2-4 anos.
Tamanho mínimo de captura: 40 mm.
Aquacultura
Não é permitida a cultura nem a transposição por se tratar de uma espécie infestante.
Captura comercial
berbigoeiro (única arte autorizada)
Épocas de defeso