Rural Fire Danger - Fire Weather Index [FWI]
he FWI was developed by the Canadian Forest Service and is used by various countries in the world, particularly in Europe. FWI is composed of 6 sub-indices computed with the values of meteorological variables (see Figure 1). Through the use of this index, it is possible to estimate fire danger from the state of the various fuels present on forest soil, which is indirectly determined through observation of meteorological elements: 2m temperature, 2m relative humidity, 10m wind and 24 hour precipitation. The first three indices (DC, DMC e FFMC) indicate the influence of surface dryness. The added effect of the wind provides direct information on spread rate (ISI). The two remaining índices provide information on fuel consumption (BUI) and frontal fire intensity (FWI). The increase of any of these components accounts for the increase of the forest fire danger (see FWI classes in Table 1).
Indices description:
FFMC

(Fine Fuel Moisture Content) - is a numeric rating of the moisture content of litter and other cured fine fuels. This code is an indicator of the relative ease of ignition and the flammability of fine fuel.

DMC

(Duff Moisture Code) - is a numeric rating of the average moisture content of loosely compacted organic layers of moderate depth (1 to 8 cm). This code gives an indication of fuel consumption in moderate duff layers and medium-size woody material.

DC

(Drought Code) - is a numeric rating of the average moisture content of deep, compact organic layers (8 to 20 cm depth). This code is a useful indicator of seasonal drought effects on forest fuels and the amount of smoldering in deep duff layers and large logs.

BUI

(Buildup Index) - is a numeric rating of the total amount of fuel available for combustion. It combines the DMC and the DC.

ISI

(Initial Spread Index) - is a numeric rating of the expected rate of fire spread. It combines the effects of wind and the FFMC on rate of spread without the influence of variable quantities of fuel.

FWI

(Fire Weather Index) - represents the frontal fire intensity, defined as the energy output rate per unit length of fire front.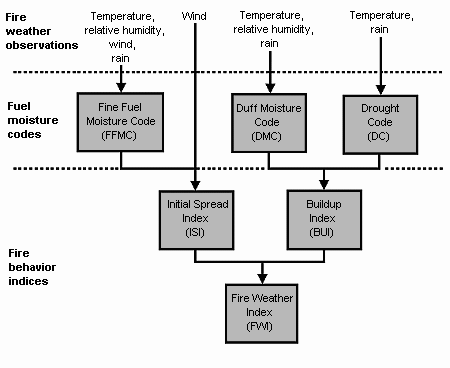 Table 1 – Fire Weather Index (FWI) classes. .
FWI < 8.2
Very Low to Low Danger
Surface fires
8.2 ≤ FWI < 17.2
Moderate Danger
17.2 ≤ FWI < 24.6
High Danger
High intensity fires, including crown fires
24.6 ≤ FWI < 38.3
Very High Danger
38.3 ≤ FWI < 50.1
Maximum Danger
Extremely intense fires with active crown fires, spotting and high dificulty for fire management
50.1 ≤ FWI < 64
Extreme Danger
exceptional intense fires with extreme dificulty for fire management
FWI ≥ 64
Exceptional Danger