IPMA Vessels
Vessels – RV Mário Ruivo
Identification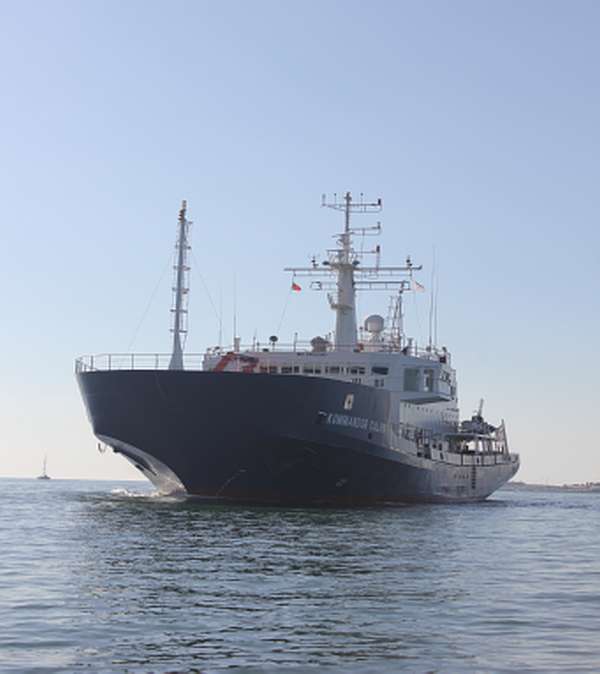 The Portuguese State signed a Memorandum of Understanding (MoU) with the EFTA states in the 29th March 2012 for the implementation of the European Economic Area Financial Mechanism 2009-2014 (EEA Grants 2009-2014). The MoU included, among others, the Programme Area 1 (PA1) – "Integrated Marine and Inland Water Management".
The Directorate General of Maritime Policy (DGPM) was designated as "PT02 - Integrated Marine and Coastal Waters Management" Programme Operator. The MoU contained a predefined project for the acquisition and fitting of a dynamic positioning (DP) vessel equipped with marine surveying equipment – Mário Ruivo.
Mário Ruivo is a research vessel (RV) with 75.6 m in length that aims to conducted research on the Atlantic Ocean, contributing to increase scientific knowledge and understanding, leading to more inform policies and improving the management of the maritime space and its resources.
Consult RV Mário Ruivo Infographic
State: Operational.
Technical drawings
Campaign history
Campaign planning
Expected campaigns for the current year and next
Real time location