Clima services - Precipitation Dataset PT02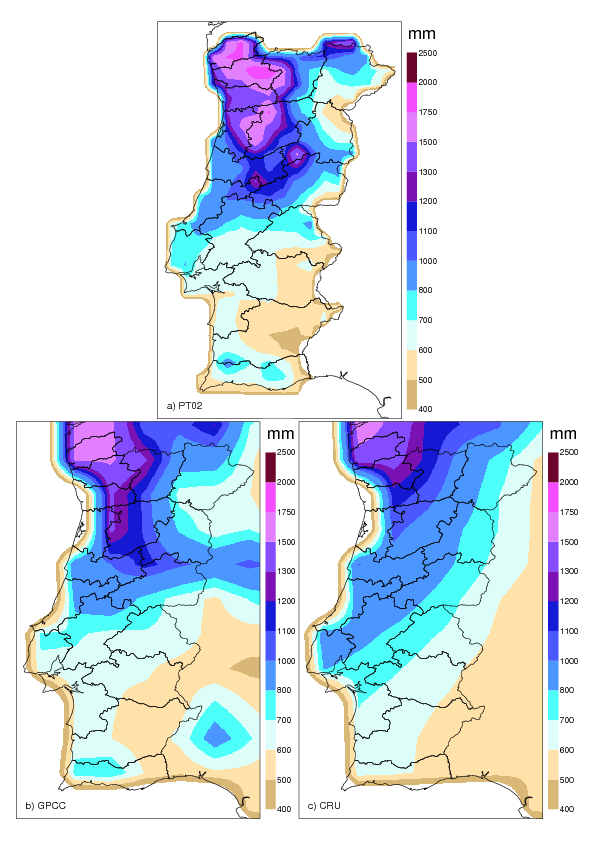 The PT02 dataset was developed by IM and is distributed freely for non-commercial research and education projects only.
This dataset was used to evaluate four global gridded datasets: two based on rain gauges (Climate Research Unit (CRU) and Global Precipitation Climate Center (GPCC)) and two ECMWF re-analyses (ERA-40 and ERA-Interim).
User registration is mandatory to have free access to the precipitation dataset PT02. The registration process also guarantees that users are kept updated on new versions of the dataset. Users are encouraged to provide feedback in order to improve the quality of the dataset and its delivery.