Clima services - Climate normals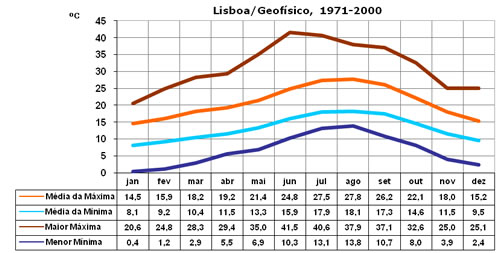 The Instituto Português do Mar e da atmosfera, I.P., provides meteorological data series since 1865.
Climatological normals are average values ​​which characterize the climate of a given region, depend on the time interval used and do not have the same results when comparing one year with a decade or a century.
IPMA, I.P. provides summary information (see page) related to the normal of 21 climatological stations in the surface network.
To know the conditions of access to the full information is required to contact (see contacts) the commercial area of the IM, IP.