See More - email subscriptions
GUIDE TO USE THE INFORMATION SUBSCRIPTION SERVICE SYSTEM BY E-MAIL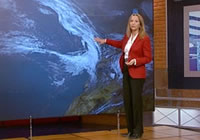 The Institute make available, to users of the information published on its official Internet site, the weather forecast through the subscription service by e-mail.(enter the projeto webpage).
This is a complementary service to the information already distributed daily by the Institute of Meteorology, IP, update of its activities, including news, press releases and meteorological and seismological comunications.
In order to add value to the online service subscriptions, as well as fulfill the expectations of users of information produced by the IPMA, I,. P., is available through the subscription system, the weather forecast for the mainland and Islands.
Weather forecast
Mainland
Madeira Islands
Azores Islands
List of information:
IM News
Seismic Press
Meteorological Press
Weather Warnings (with option to subscribe by Region and / or District)
How to access to the service
To access this service shall make the record (on the project website) and subscribe to receive information which is sought, indicating the e-mail address to which the same will be sent.
You must be connected to the internet.
Enter the webpage from the projet
Note
We encourage you to visit periodically to the address provided in order to verify, in accordance with the subscription profile, the new items in the subscription. Information subscription Service is presented in order to inform you about the changes published in the pages of internet IM, I.P..
For this purpose it is essential that is connected to the internet for viewing information.
Ao registar-se no Instituto de Meteorologia I.P., os seus dados poderão ser utilizados informaticamente e destinam-se ao serviço de subscrições, newsletters, ações de marketing e/ou promocionais e estudos de mercado promovidos pelo IM, I.P..
By registering at the Portuguese Meteorological Institute, your data will be used automatically in the subscriptions service , and can be used in newsletters, marketing and / or promotional and market research promoted by IM, IP.
The holder has the right to access, correct, amend or cancel the data. For that purpose, and if necessary, you can address, writing or personally, to the system manager, Portuguese Meteorological Institute. (Art. 10 and 12 of Law 67/98).