Clima services - climate atlas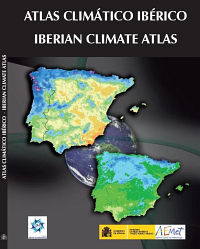 The climatological atlas is a means to present, in graphic form, a synthesis of knowledge concerning the climate of a country or a region, which is intended for a wide range of users.
Given the geographical unit of the Iberian Peninsula the development of this atlas was an advantage for the continental territories of Portugal and Spain.
The basic information used in the preparation of the atlas was the climatological normal (average) for the period 1971-2000, according to the recommendations of the WMO.
Download Climate Atlas from Iberian Peninsula »